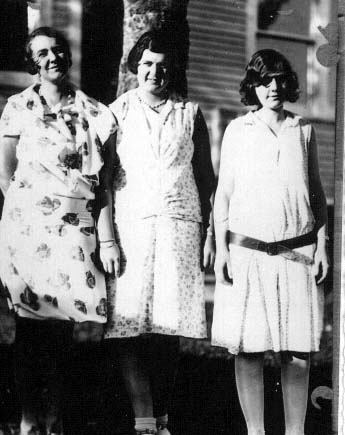 Florence Lydia Smith, Mary Alcott Smith, and Helen Louise Smith.
They were the daughters of Sarah Elizabeth Moses and William Alcott Smith.
Florence was born in 1904 and died in 1935, she married Ralph Smith in 1930.
Helen was born in 1909 and died in 1992, she married Frederick Eldon Frye 16 Apr 1932.
Mary was born in 1914 and died in 1970, she married Raymond Joseph Wilson 20 May 1933.